Meet Our Team of Pros.
We are a team of dynamic professionals, providing best in class communications counsel and support for companies and brands of all sizes. We are collaborators and conveners who know that brand equity comes from the endorsements of mixed audiences who digest information differently. We are a team of savvy pros with diverse backgrounds who understand the value of positive conversation when it comes to shaping opinions. We are strategists who understand building a brand and earning a reputation takes discipline, smarts and heart.
Katie is founder and CEO of Kirkpatrick Group and is a communications professional with nearly 20 years of business, PR, crisis and change management communications experience at numerous Fortune 500 companies. She originally founded Kirkpatrick Group (formerly known as Comma Girl) the day following her college graduation, and after moonlighting for ten years, she left corporate America to run Kirkpatrick Group full time. Katie earned a B.A. in communications and English from Robert Morris University and an M.B.A. from the University of Pittsburgh Joseph M. Katz Graduate School of Business.
Jamie joined Kirkpatrick Group with more than a decade of experience in executing strategic, meaningful communications programs that meet business objectives and resonate with key audiences. Having worked for a leading, global PR firm and the largest business unit of a Fortune 200 company, her expertise is in trade and consumer media relations and employee and corporate communications. Earning her B.A. in Public Relations, Jamie is a Penn State graduate.
Adrienne is a public relations and social media professional with 15 years of global experience across a wide range of industries including: consumer packaged goods, transportation, and travel and tourism. From writing press releases to executing successful product launches, Adrienne has a broad range of knowledge across the field of communications. She earned her B.A. in public relations from The Pennsylvania State University, and currently resides in northern Virginia with her husband, son, and Golden Retriever.
Cara has more than 15 years of client and project management at various marketing agencies, and today specializes in digital marketing. She loves to strategically formulate an idea and then creatively execute it. Cara earned her B.S. in Communications and Creative Writing from Rowan University and her Digital Design degree from the Art Institute of Pittsburgh.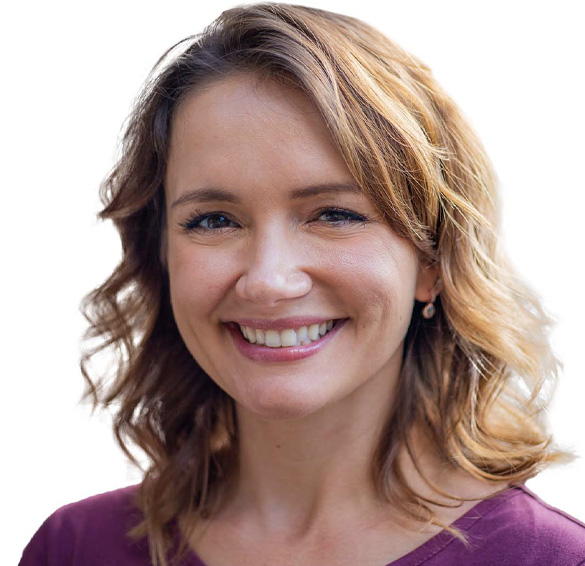 Tayler is a communications professional with digital marketing and consulting agency experience. She is passionate about telling brand stories with a human touch through copy and graphic design. She earned her B.A. in English at the University of Pennsylvania and her M.A. in Professional Writing from Carnegie Mellon University.
Kelsey joined Kirkpatrick Group as a communications manager in 2019. She supports a variety of clients with social media management, media coverage tracking and reporting, and management of corporate awards and rankings programs. Prior to joining the team, she earned her B.A. in Psychology from Washington and Jefferson University and Masters in Sport Management at Virginia Commonwealth University. When she's not working, she's usually chasing her three kiddos at the playground.
Laura is a communications strategist and writer with 20 years of experience working with government and private sector clients. She brings a diverse catalog of experience to the team including change management, technical and non-technical writing, and implementing internal client communications campaigns. She lives in Arlington, Va., with her family.
Suzanne brings 20 years of experience in strategic planning, writing, media relations, executive communications, speechwriting, internal communications, and program and product launches. Her background spans across professional services, commercial real estate, consumer packaged goods, non-profit, healthcare, education, manufacturing, and retail. She has a passion for news, learning, and translating business challenges into marketing communications solutions. Suzanne graduated from The Pennsylvania State University with a B.A. in Public Relations and minors in Spanish and Business.
Diversified network of experts
We work with a diversified and highly-skilled network of experts across industries to provide our clients with the best marketing and communications support.
Want to join our rockstar team?
We are always looking for talented, hard-working professionals to join our growing team.
View Job Opportunities
Who? Regan and Wetzel. Where? 2022 Public Relations Society of America's Renaissance Awards. Why? Kirkpatrick Group won best digital marketing campaign for its work with a trucking warranty company.
Team Appreciation
For some it is a side hustle. For others, it is their main gig. But for 100% of the team, it is a welcoming environment of dedicated professionals.
Contact Us
Award-Winning
Lots of the work we do isn't shared externally due to NDAs. For projects we've been able to share externally, we're proud to be the recipient of numerous industry-leading awards.
Learn More
Flexibility
We all have lives outside of work. In fact, that's the priority. We strive to create uber-flexible work arrangements so that we can pursue a meaningful life outside of the job.
Questions